SPD distribution valve is a new updated version where overflow / air channels have been made to minimize small air pockets remaining in the valve even after bleeding the brake system.
SPD distribution valve uses M10x1 thread on all connections s well as the bleeding screw. This valve has no problem with leakage around threads as other can have. The bleed screw is also made of stainless steel for best durability and seals even if the valve is mounted outside the passenger compartment.
Internal o-rings made of EPDM specially designed for brake fluid. These o-rings is not compatible with engine oil or other chemicals.
SPD distribution valve has a new modern design that matches other SPD products.
Installation: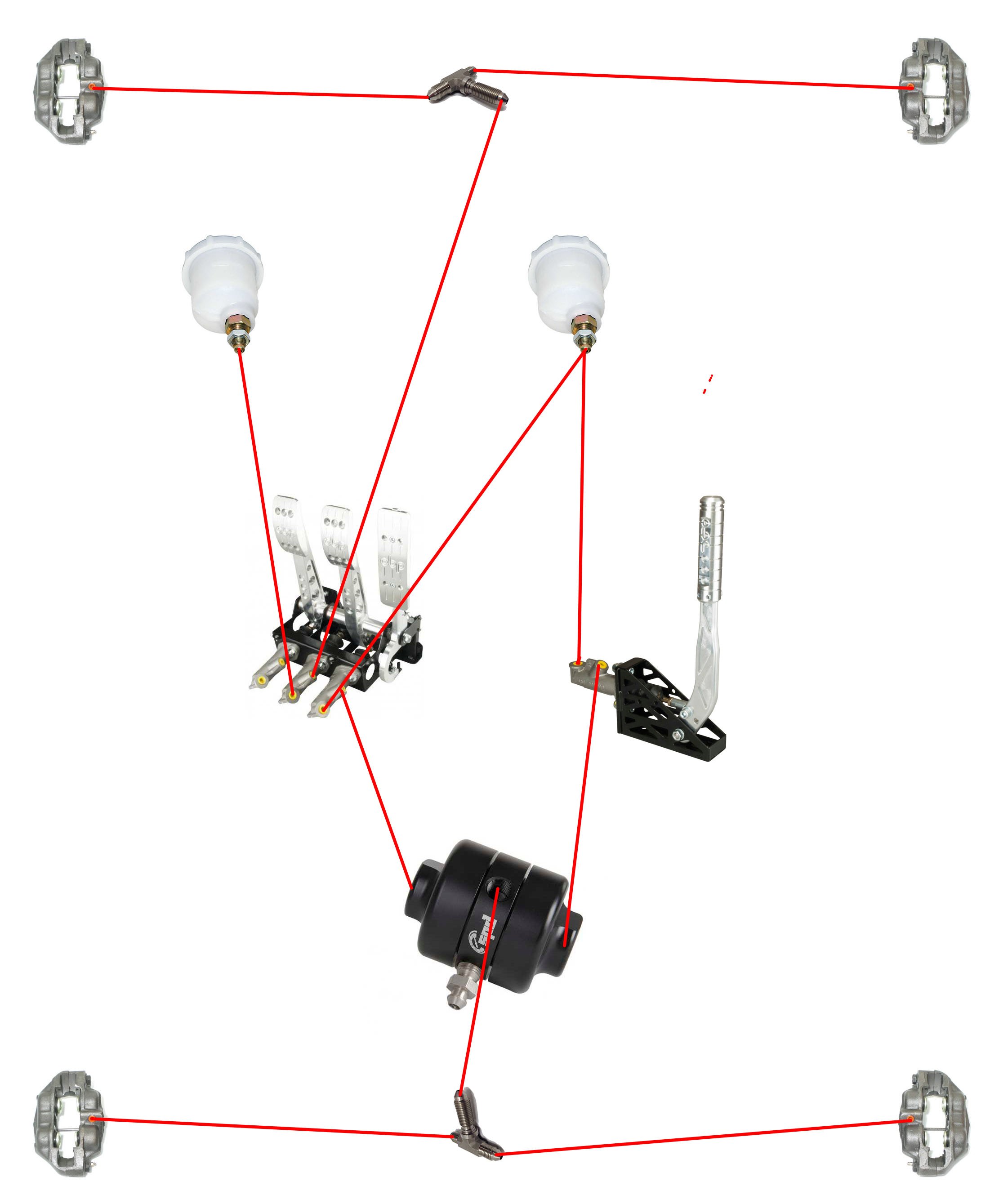 A distribution valve is used in conjunction with a hydraulic handbrake, so that the foot brake and hand brake cannot affect each other and accidentally lock up the wheels.
One other benefit from using the SPD distribution valve is that the pressure from the foot brake not goes through the handbrake cylinder, which will break the handbrake cylinder internal clip.
Highly recommended when installing a hydraulic handbrake and a must for the seriously built cars.
NOTE: The handbrake cylinder should take brake fluid from the same container as the rear brake! Ask us for assembly instructions if you are unsure.

SPD performance parts
SPD Performance Parts are quality products for oil, air, water and fuel systems. Developed to meet the highest demands of motorsports. All products are carefully tested both in virtual and controlled environments, as well as on the street and race track where they will ultimately be used. SPD products are developed and tested by experienced technicians as well as racing drivers to maximize functionality and reliability. With these extensive tests, the same high function is also ensured over long periods of time.
When such extensive tests are made to ensure quality over time, the full 5-year full warranty is given on all SPD AN-fittings and up to 3 years on other SPD products. Even for those who use them in racing and the most demanding motorsports. SPD performance parts are probably the only ones having such generous guarantees on motorsport products.