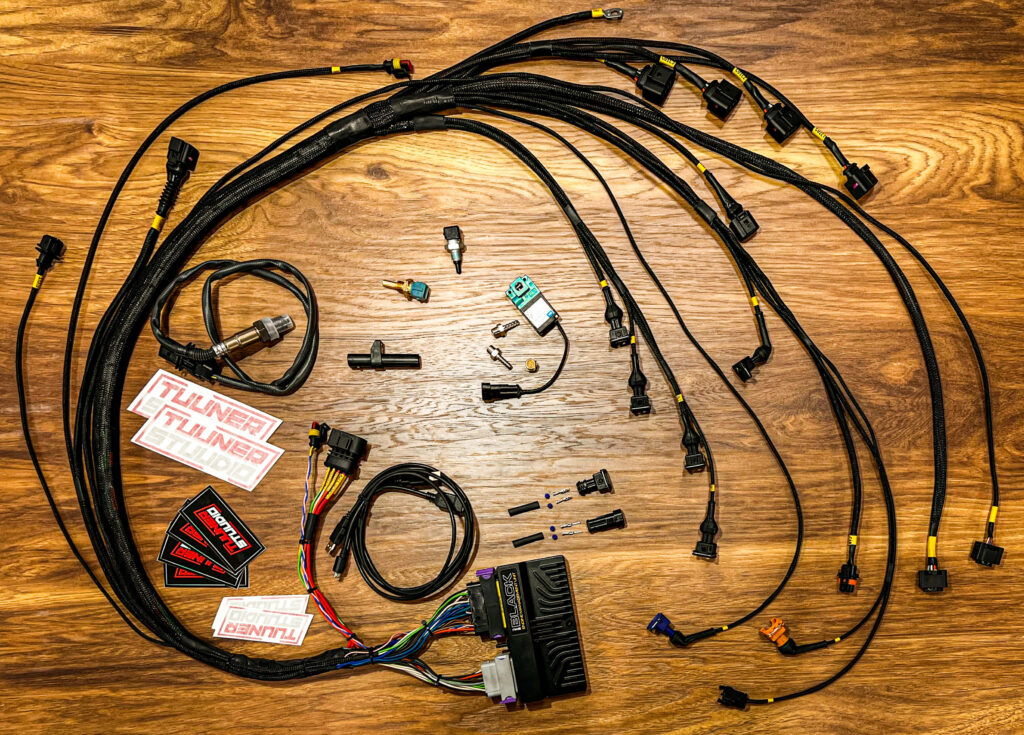 ENG
This kit is designed for M111 engines that come with a programmable ECU. The wiring is produced with high quality and checked with original components. The wiring is marked which makes the installation easy. Kit comes with an instruction manual, and if you have any questions, we can help by emailing info@tuunerstuudio.ee
Our suggestion to use:
Maxxecu Street or Ecumaster Classic with Mechanical Throttle
Maxxecu Race or Ecumaster Black with Drive-By-Wire
NB! Kit is is compatible with EV1 connector type sensors and VAG red ignition coils.
EST
See komplekt on mõeldud M111 mootoritele, mis sisaldab programmeeritavat juhtaju. juhtmestik on toodetud kvaliteetselt ja kontrollitud originaalkomponentidega. Juhtmestik on markeeritud mis teeb paigaldamise lihtsaks. Komplektiga on kaasas kasutusjuhend ja küsimuste korral aitame meiliaadressil info@tuunerstuudio.ee
Meiepoolne soovitus:
Maxxecu Street või Ecumaster Classicu-ga kasutada Mehhaanilist segusiibrit
Maxxecu Race või Ecumaster Black-iga kasutada Elektroonilist segusiibrit
NB! Komplekt ühildub EV1 pistik tüüpi anduritega ja VAG punaste süütepoolidega.